Free Stuff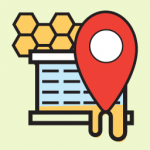 Check out the Business Listing Plugin on the WordPress.org Directory of Free Plugins. It lets websites display multiple business listings and create categorized business directories.
The most recent update includes features allowing businesses to display adjusted emergency hours and emergency instructions.
Upcoming Updates
Art Gallery Plugin has upcoming features that make it more powerful and more flexible.
Ability to change the slug path for Art, People and Organizations
Before & After Enhanced Presentation
Maiden Name, Preferred Pronouns
Chain of Custody, Appraisals
Better support for murals
---
Proprietary and White Labeled Plugins produced by Massive Impressions
Automatic updating and enhanced notifications
Future Stuff
There are some amazing WordPress Plugins being readied for release right now. These include:
WP Corner Stoner – The content marketing SEO strategy called cornerstoning has just become a whole lot easier to implement and manage. This new WordPress plugin makes leveraging link text, to teach search engines which search terms to send visitors from, so crazy simple you'll wonder why anyone would try without it.
WP Sample Manager – Lack of a universal standard for scientific samples hinders rapid, unambiguous data flow between clinics, labs and orgs. That isn't good for global public health. This plugin solves that.
Free Range Social – Forget censorship. You don't need to ride Zuckerberg bus or Dorsey's Uber. This is your ride, the way you want to drive it, with who you want. Own your own voice and connect to the world's leading people without limits.